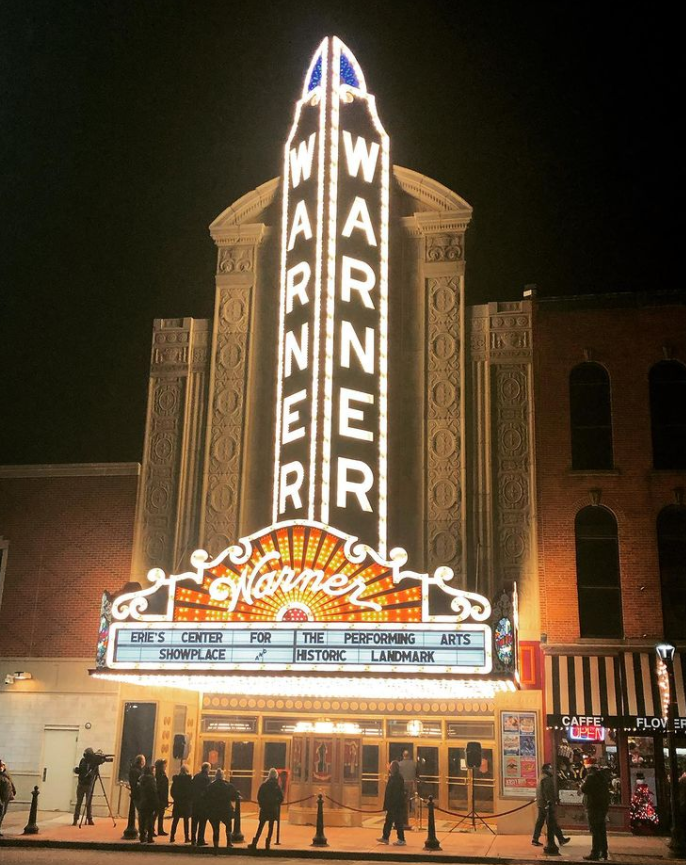 About Us
Since January 26, 1981 with a sold out A Chorus Line show, the historic Warner Theatre has been home to Broadway In Erie.
Produced by NAC Entertainment, Broadway In Erie has featured an eclectic lineup that has included classic Broadway titles, family shows and cutting-edge performances that leave our audiences with lasting memories.
NAC Entertainment, a diversified entertainment and theatrical company committed to bringing the best of Broadway and family entertainment to Erie, is led by its president and founder and multiple Tony Award-winning producer, Mr. Albert Nocciolino. With producing interest in many Broadway and touring Broadway shows, Erie can be assured that Broadway In Erie will continue to thrive at the Warner Theatre for many years to come.
We thank all of the Broadway fans who have been to our shows and encourage everyone to enjoy a Broadway show at the historic Warner Theatre.