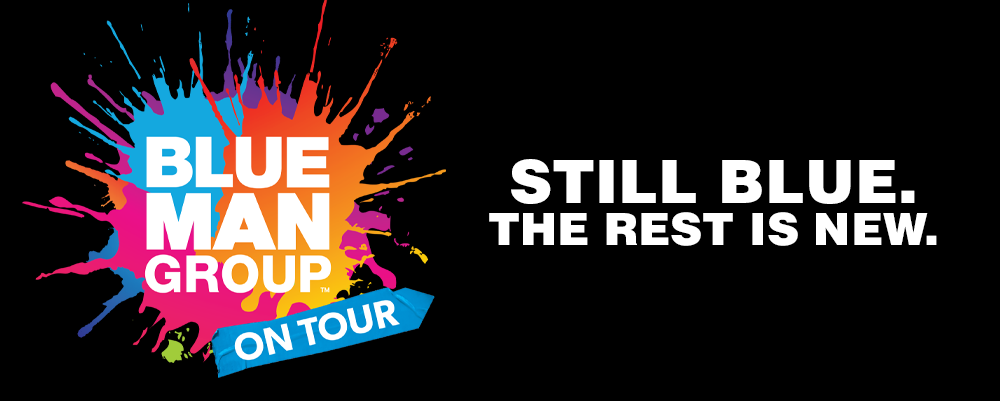 Blue Man Group
Your current ticket(s) for the original performance dates, March 12 – 15, 2020 will be valid for the corresponding rescheduled dates.  (Example: Tickets for the Thursday, March 12, 2020 performance  will grant you access at the door on Thursday, June 17, 2021.)  There is no need to exchange or reprint your tickets. 
Patrons who would like a full refund have until Tuesday, September 8, 2020 to make that request at point of purchase.
If you have any questions or need further information please feel free to reach out to us via email: info@broadwayinsyracuse.com or phone (315) 424-8210.
More than 35 million people around the world have experienced the smash hit phenomenon that is BLUE MAN GROUP and now it's your turn!  It's everything you know and love about BLUE MAN GROUP—signature drumming, colorful moments of creativity and quirky comedy—the men are still blue but the rest is all new! Featuring pulsing, original music, custom-made instruments, surprise audience interaction and hilarious absurdity, join the Blue Men in a joyful experience that unites audiences of all ages.
Performance Times & Dates
Syracuse
June 17 at 7:30pm
June 18 at 7:30pm
June 19 at  7:30pm
June 20 at 1 & 6:30pm
Due to the nature of theatrical bookings, shows, dates, times and prices are subject to change