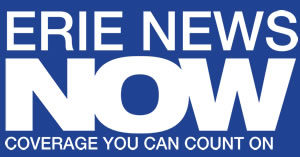 The Erie County Convention Center Authority and the state reached a Delegation Agreement, which allows them to take full control of the project.
 
The news was announced at their board meeting this afternoon.
 
In the agreement, the state will foot the $15 million bill for construction, while the authority will use the $2 million they raised to go towards paying the architect, and engineers.
           
 
This will be the fourth and final phase of the restoration project, which began work in 2002.
 
 
The new updates will include an expanded stage house, new lighting, and sound among other works.
"We are thrilled that they're giving us that local control, we think it will allow us to be much more effective and efficient in the process, and deliver a wonderfully restored Warner Theater to our community." Executive Director for Erie Events, Casey Wells said
 
And there is no announced time of when work could begin. 
             
 
The authority now has to shop bids on construction companies. But we're told, there should be no problem covering any costs.