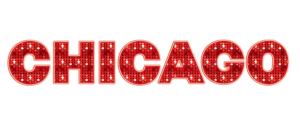 CHICAGO
The Academy Award Winning MOVIE
plus The Tony Award Winning MUSICAL
Broadway in Scranton teams with CaPPA & Scranton Tomorrow
Whether you're looking for your first Broadway musical, whether you've seen the Academy Award®-winning film and want to experience the show live on stage or whether you've seen it before and want to recapture the magic, CHICAGO always delivers!
In anticipation of America's Longest Running Broadway Musical, Chicago coming to the Scranton Cultural Center for five performances, April 13 – 15, Broadway In Scranton has teamed with Creative and Performing Arts Academy (CaPPA) and Scranton Tomorrow for a fun evening at The Ritz Theatre Building (222 Wyoming Ave, Scranton) for a screening of the movie Chicago.
The movie screening will be a benefit for Scranton Tomorrow in recognition of its upcoming 25th Anniversary.
When: The movie will be shown on Thursday, April 5
Time: 7:00PM
Where: The Ritz Theatre Building – 222 Wyoming Ave, Scranton
Details: Admission to the movie is $5 and the entire cost will be a donation to Scranton Tomorrow. To purchase your advance tickets to the movie:
– Online: ShowTix4U.com and enter SCRANTON
– In Person: Ritz Theatre Building.
Tuesday, April 3 & Wednesday, April 4 from 5 – 8PM
Thursday, April 5 from 5 – 7PM
– By Phone: 570.252.4156
AS AN ADDED BONUS … Everyone attending the movie will receive a voucher for a $15 savings when they purchase their ticket to the Sunday, April 15th – 6:30pm performance of Chicago – The Musical at the Scranton Cultural Center.
For additional information please contact:
Broadway Theatre League …. Frank Blasi (570.342.7784) frank@broadwayscranton.com
CaPPA …. Michael Melcher (610.209.4905) mmelcher@live.com
Concessions will be available at the Ritz theater. The Ritz theatre is also a BYOB venue.